, hereOn July 24th Dr. Anthony Fauci was invited to throw out the first pitch at the Nationals baseball game season opener. It was a small way to honor all the tireless work Dr. Fauci has done for the Covid-19 pandemic response, here in the United States.
In academic circles, you'll sometimes hear reference to the "h-index" of a researcher. This index, proposed by J.E. Hirsch (hence the "h") is a number that shows how often a scientist's papers have been cited by other scientific papers. An h-index score of 8 to 12 is the usual number for a tenured professor, and you might see an h-index up to 20 for a full professor who heads a university department. A score of 50 is extremely high, denoting an expert at the top of their field.
Dr. Fauci's h-index score is 219.
This gives you an idea of what a giant in his field Fauci is. 219 puts him in the top 50 most cited scientists of all time, rubbing shoulders with Freud, Heidegger, Nietzsche, Derrida, and Einstein. Fauci is a giant in his field.
Which brings us back to that opening pitch. Here's how it went.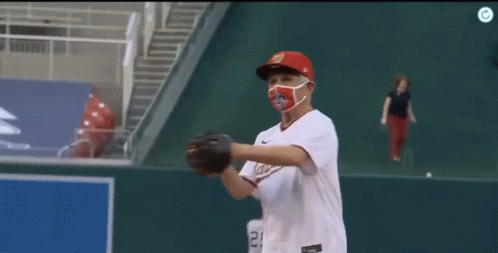 Oh no! Wildly to the left and well into the dirt! Come on Fauci! This poor pitch continues a long line of embarrassing moments at the mound.
Here's Mariah Carey throwing it.. uh… low and inside.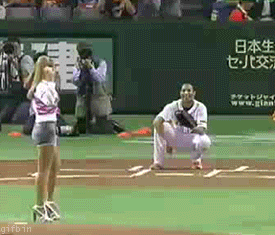 And lest you think we're picking on old men and women in heels, here's rapper 50 Cent giving it his best.
And 10 time Olympic track and field medalist Carl Lewis.
Each of these people have a certain kind of genius, be it in medicine, music, or athletics. But throwing a baseball pitch is a highly specific skill that pros spend decades of their life working on. It's a small, lighthearted example of a general principle — expertise in one area doesn't translate to another.
As you make your way through life, you're going to become a giant in a field. It might be something flashy like performing for stadiums full of people, or more quiet levels of expertise like baking a specific cake or building spreadsheets for one particular kind of data.
Getting good at something is one of the most wonderful parts of the human experience.


But beware that the better you are a particular thing, the easier it is to falsely assume you have above par skills in other areas.



When you're asked to do something outside of your expertise, take a moment and reset your confidence levels.
Get into a state of beginner's mind, where you assume that you don't know anything about the topic and have an attitude of open exploration. When people who know the topic better than you give advice, listen with humility and appreciation — it's a rare opportunity to learn from a pro!
When you venture into other fields with this mindset, you'll find you learn faster with better results.




When you mistakenly try to apply your out-of-field expertise you'll end up like our poor celebrity pitchers— with egg on your face.
Respecting other's expertise is a wonderful thing. It's beautiful that Dr. Fauci can be a legendary epidemiologist and a lousy pitcher. Each person on this planet has something to offer the greater good. That touch of specialized genius within us and our community is what gives life its flavor. Celebrate what you're great at, praise what others are great at, and be humble when you're out of your field. This approach creates positivity and a sense of community spirit that benefits us all.
Patrick Reynolds // Kenzai Founder