I'm fortunate in that I get to meet and talk to a lot of very smart people in a given week. My work in the bay area brings me into contact with engineers, research scientists, lawyers, financial wizards, physicians, journalists, and countless other professionals from around the world.
It's been said that if you feel like the dumbest person in the room, then you're doing something right.
When you're surrounded by capable, competent people, you have to step up your game and get smarter and more competent yourself. But I've found that no matter how clever people are, when it comes to their health and fitness they make the same mistakes over and over again.
If you never get off the couch and eat fast food 10 times a week, no one is surprised when your health suffers for it, least of all you. That behavior falls into the category of a "dumb mistake." If you're reading this you're likely not making those kind of dumb mistakes. Instead, you're making what I think of as "smart mistakes." These are honest misunderstandings of diet and exercise that will undermine even the smartest person's fitness efforts.
Here are the top 5 "smart mistakes" that I see clever people make as they try to get fit.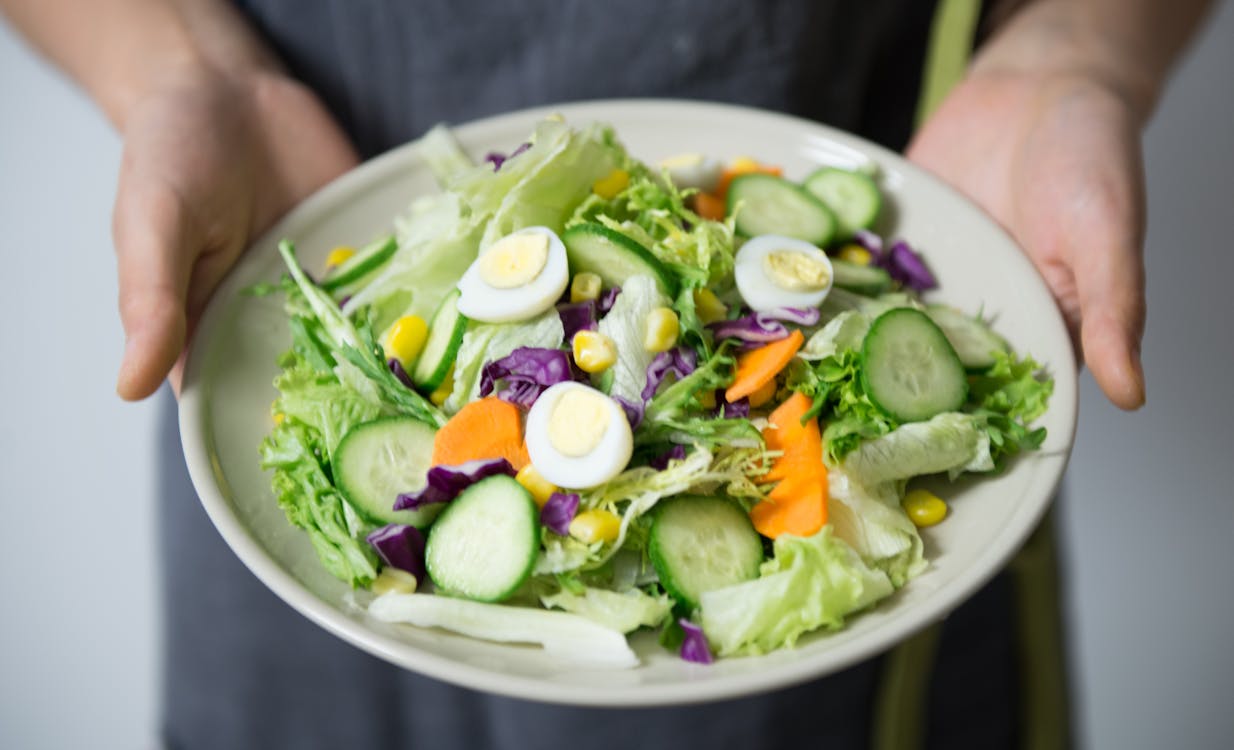 Overestimating the caloric needs of a healthy adult.
If you're 30 or over, you are DONE growing. Your organs, bones, and muscles are in maintenance mode, replenishing tissue but not adding new structures. Think of how much energy it takes to build a house (laying a foundation, framing, wiring, plumbing, roofing). Compare that to how much energy it takes to maintain a house (yard work, cleaning, simple repairs). The same thing is going on in your body. As a youth you have a big margin of error when you eat. Exceed your calories one day and that extra energy will soon be put to use to building new pieces of you. After 30 that margin of error is gone.
A fully grown adult can survive on a shockingly small amount of food. All you need to do is cover your energy expenditure, which on a normal day will be between 1400-2000 calories. That's three small meals and a snack. When I say small meal, I mean the serving size of a kids plate at a restaurant. Most smart people know they shouldn't have 3 large meals a day. But they think they can get away with 2 small meals and 1 large one (usually dinner). It doesn't work! You need all 3 to be small! Getting this wrong will slowly add mass to your body, even though you're eating healthy food in what feels like the right portion,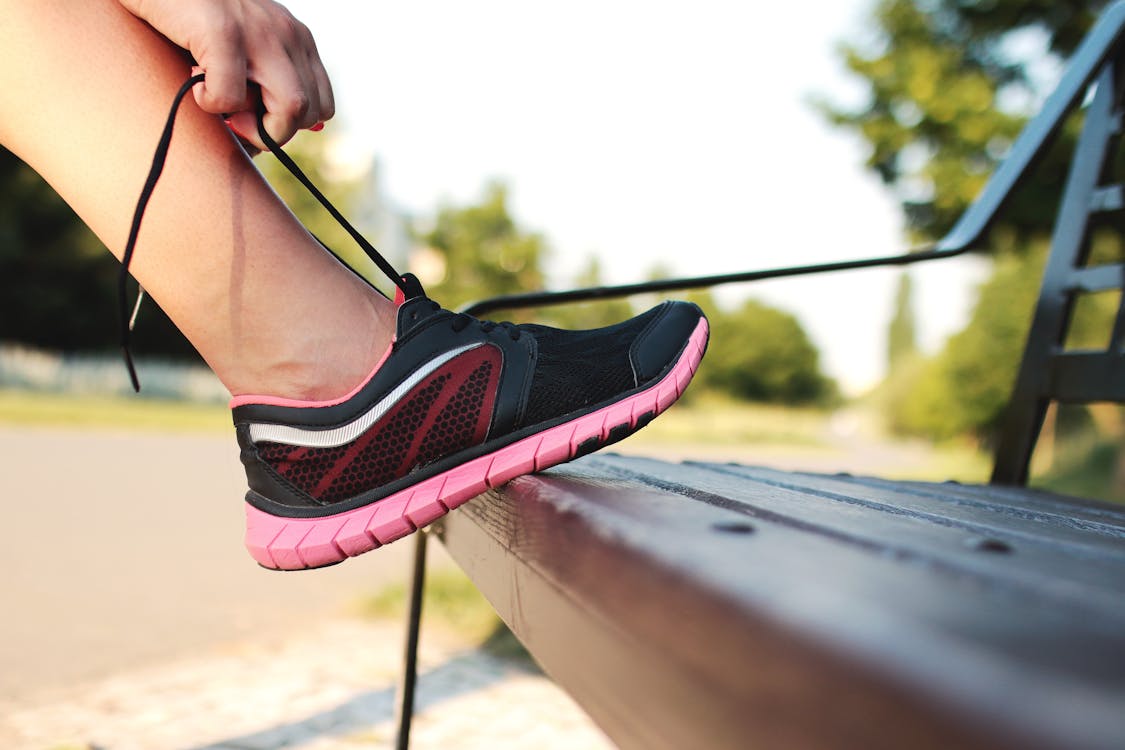 Overestimating how much energy exercise uses.
Smart people are well aware that the key to being trim and healthy is to have the right balance of energy coming in (calories from food) to that of energy going out (your basal metabolism plus any exercise you do). Nearly everyone overestimates how many calories exercise burns.
How many calories do you think jogging 2 miles (about a half hour) uses? Most people will guess around 300-400 calories for an average sized person. It's really more like 250. I've noticed that people consistently overestimate exercise energy burn by about 30%.
Part of the confusion is that most smart watches and gym machines will give you the rosiest possible scenario for your calorie burn, and sneakily include the metabolic rate of simply being alive during the time of your exercise. Every hour that you say alive you burn between 50 and 100 calories. This is the energy required to keep your heart pumping, your organs functioning, and keep your big brain sizzling. "Smart" devices will add that number to your caloric expenditure during exercise, and make you think that the 30 minute run used 350 calories. In fact, 100 of those energy units would have been burned whether you were sweating on the track or sleeping on your back.
Another point of confusion is simply how hard exercise feels. Your muscles are burning. Your breath is short and sharp. You're sweaty, tired, and pushing hard to stay motivated even as your body tells you to stop. Surely all that effort must require a ton of energy right?
Sadly, the body is a finely tuned machine, and 200 million years of mammalian evolution has made sure that you can't just casually go out and use a day's worth of energy doing an hour or two of exercise.
Here's a good rule of thumb about exercise burn. Just ignore it. Don't give yourself credit for exercising, and eat as if you didn't do the exercise session. If you start to let yourself have extra bits of food because you earned it during your workout you're fast on your way to simply spinning your wheels without mobilizing the body fat that you really want to get at. The reason for this is the third mistake that smart people make: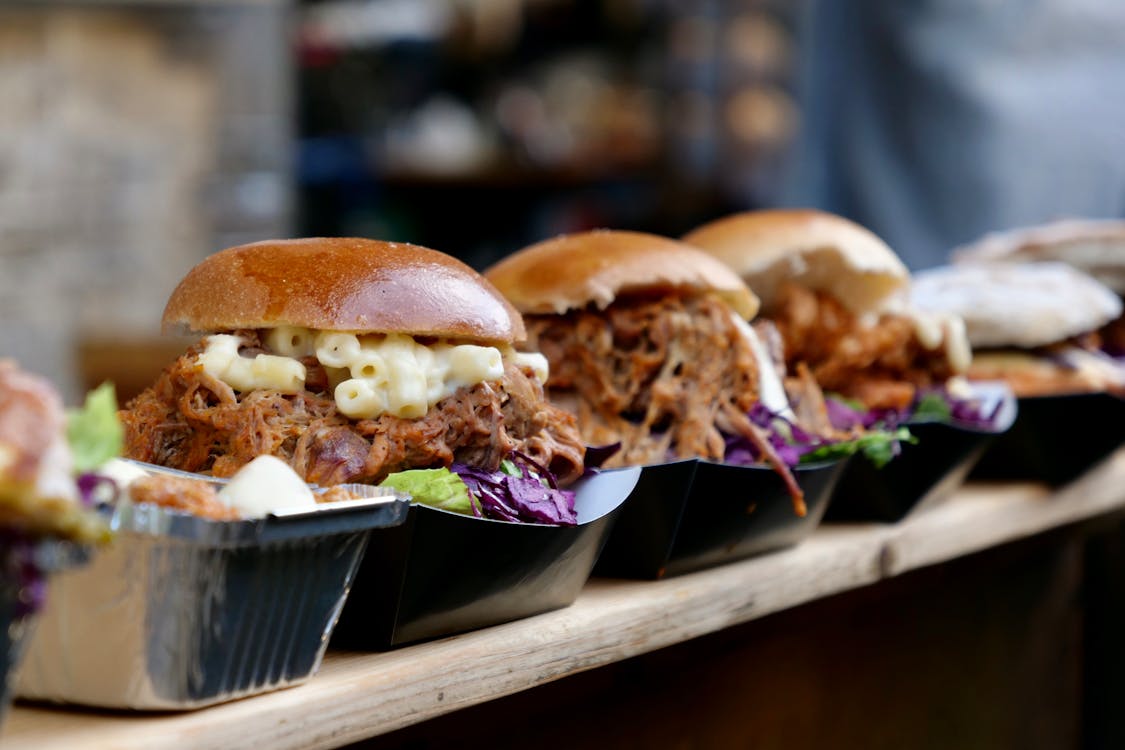 Underestimating the caloric density of prepared food.
Just as people overestimate exercise energy by about 30%, they tend to underestimate calories in food by 30%. For example, most people will think an average restaurant lunch sandwich is about 400-500 calories. It's more like 600-700. Have some fries on the side, some dressing on the salad, and the meal can creep up to 1000 calories before you know it. Find any restaurant that lists its calories and you'll see exactly what I mean.
If you're trying to be lean and trim in the modern world, there's a bitter pill you have to swallow. The exercise to food ratio is insanely unfair. You could eat your 1000 calorie work lunch in about 20 minutes (and you might not even taste most of it as you talked with your engaging and intelligent colleagues). You would have to go on a 2 hour run to offset those 20 minutes of eating. And that would only get you to equilibrium. If you wanted to lose body fat you'd need to toss on another 30-60 minutes of running on top of that. Do you have the time and interest to exercise 3 hours a day, every day? Most smart people have better things to do with their time, which means that your only solution is to approach the problem from the food side of the equation. And that means eating those surprisingly small portions that we discussed in point 1!
Discounting the potential setback of a blowout meal.
Let's say a smart person has taken the above three points to heart. They're not relying on exercise to burn their calories, and are sticking to small meals with healthy ingredients. They can still get into trouble by having a weekly blowout that undermines all their efforts.
Smart, engaged people tend to have a lot of events in their life. Dinner parties, wining and dining clients, holiday get-togethers, and vacations to far-away places with great food. Any of these occasional events can put you in a deep hole if you're trying to shape up.
Let's say that you've been invited to a friend's house for a meal. You arrive at 6pm, have a drink, eat some olives, bread, and cheese that's been laid out. Then you move on to the main meal and enjoy a few glasses of wine as you talk and eat. You then have a slice of cake before saying your goodbyes and heading home. No one would think of this as a wild night out, and yet between the hors d'oeuvres, drinks, meal, and desert you would have consumed nearly 1800 calories. That comes out to an extra day of eating for the week.
And yet if you asked this person how they ate during the week, they'd tell you they had done a great job, eating small portions and avoiding junk food. The dinner party doesn't stick out as a particularly sinful event, and yet at the end of the month the person hasn't made a dent in their body fat. Why aren't they changing!? They're doing everything right!
The root of the issue is not understanding that food and drink can be so energetically potent that just going off the rails once a week is enough to stall your progress. It's terribly unfair, but it's the truth. If you want to have a trim physique you have to understand that blowouts are something that can happen once every few weeks, not once every few days!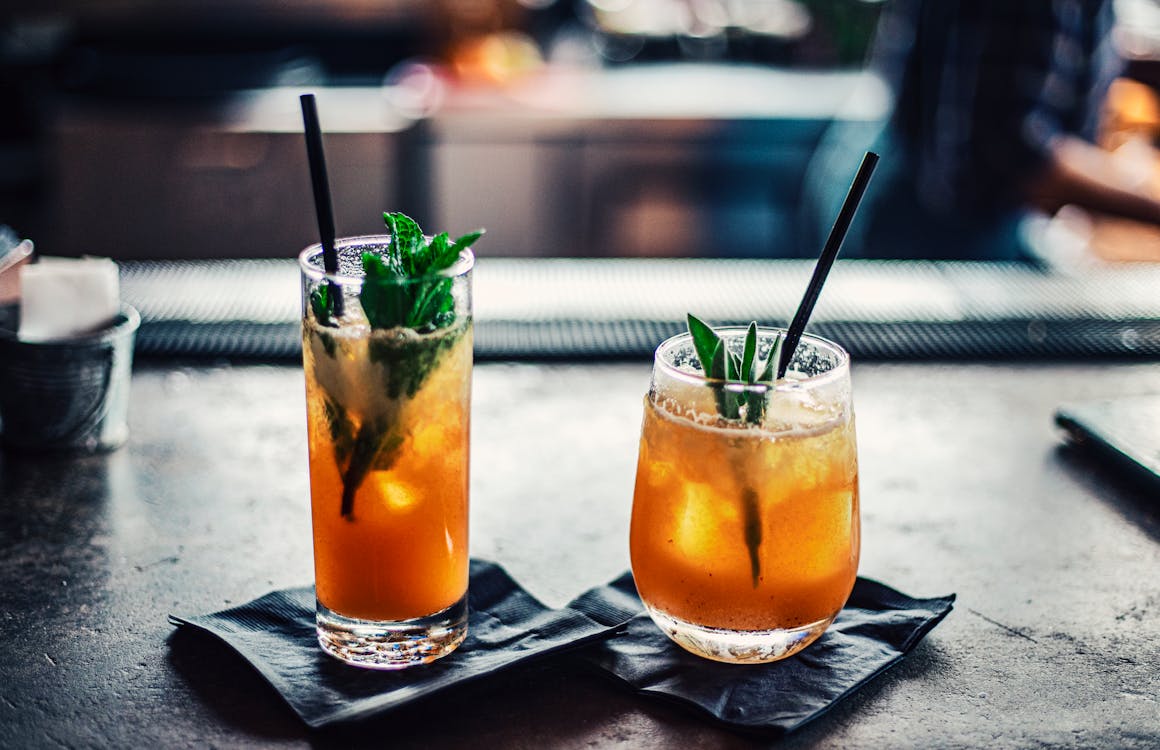 Not believing that liquid calories count.
I was working with an extremely well-educated executive at a major financial institution, trying to get some stubborn body fat off that had hung around for years no matter what she tried. She insisted that she ate well, and her food logs seemed to back that up. I asked her about what she drank. She replied "Oh, I drink mostly water except for a few glasses of wine a night."
When I told her that the wine was racking up nearly 1800 calories a week (again, an extra day's worth of eating) she was genuinely shocked. She thought that wine was a calorie-free beverage. I had to break the hard truth to her. Ethanol, the thing that makes booze "boozy" has a caloric density that's about the same as butter. So if she were drinking a 12% alcohol wine, she could imagine that 12% of the glass was filled with melted butter.
I've seen this blindness to liquid calories again and again in smart people. The body makes no distinction between calories ingested in liquid or solid form. Booze, juices, sports drinks, and lattes can add body fat just as quickly as burgers and fries. The insidious thing about liquid calories is that our brains are really bad at recognizing just how much we're "eating" when we take in the energy as a liquid. When you bite, chew, swallow, and digest a piece of solid food, the brain has a lot of feedback that it has eaten something, and sends a variety of hormonal signals that tell you you're full. Liquid energy lacks this effect.
When's the last time you heard someone say "I'll pass on the mashed potatoes, after all I did have that bottle of juice this afternoon." When mealtimes come around, people simply forget the things they drank that day. And yet those liquid calories are still in the equation, and are just as hard to work off as solid food calories!
The way out of this trap is to simply stop drinking calories as part of your daily life. Water, tea, and coffee are all essentially zero-calorie drinks, and fair game. Everything else, including alcohol, you need to think of as a special, rare treat, the same way you'd think of a cookie, onion ring, or slice of pizza.
As you can see, all of these "smart mistakes" share the same through-line. They're mistakes that come not from pure ignorance, but from getting common-sense estimations wrong. Smart people are usually excellent estimators. They're able to synthesize their knowledge and life-experience into reasonably accurate models of how the world works. But when it comes to the body, food and exercise, your common-sense will mislead you.
Here's the reality!
You need to eat less than you think you do.
Keep your portions small, not just some of the time, but every meal!
Your exercise burns far fewer calories than it feels like it does.
Don't even think of exercise as a solution to your caloric equation. Start and end with your food choices!
Your food (especially prepared food) has many more calories than you perceive it to have.
Eat most of your meals at home where you know exactly what's going into the dishes.
Even a once-a-week blowout can set you back a week's worth of good eating.
Go out, have fun, but don't make food and drink the center piece of the experience! No one will notice if you're keeping your drinks and food quantities small!
Liquid calories are just as potent as solid ones, and they don't make you full!
Make it a rule that you only drink your calories as a special treat, the way you'd enjoy a dessert.
The beauty of working with smart people is that you don't need to be told twice.
Stop making these 5 mistakes and you'll see your body reward you with a trimmer physique, more energy, and better focus to do all the amazing things you do!
Patrick Reynolds // Kenzai Founder